Luminette® Privacy Sheers are a unique window covering that beautifully diffuses light while providing privacy. The innovative design features two sheer fabric facings with vanes suspended in between. When Luminette® is closed, the vanes rotate to block out light and provide privacy. Luminette® is available in a wide variety of colors, fabrics and styles to complement any décor. In addition to making rooms more comfortable, window privacy sheers can create beautiful decorative accents with their ornate patterns and colors.
By investing in privacy sheers, homeowners can enjoy a wide range of benefits. Not only do they provide privacy and block out unwanted glare, but they also help to keep rooms cooler in the summer months. This rooms cooler in the summer months. 
Luminette® also works great for large windows like sliding glass doors or patio doors. The privacy, comfort, and beauty of privacy sheers make them an ideal choice for any home. Whether you want total privacy or just a little extra cover-up of natural light, privacy sheers are sure to have the perfect style and pattern for your home. Invest in privacy sheers today and start enjoying all the benefits they have to offer!
By buying privacy sheers from us, you get peace of mind knowing that your windows are secure and private, plus a stylish addition to any room. Shop our selection today and start enjoying privacy in your home or office!  Let us help you create the privacy solution that's perfect for your needs. We look forward to working with you!
At Smiths Hang-Ups, customers are the top priority. Our mission is to provide outstanding customer service and make sure that customers have the best possible shopping experience with us. We understand the value customers bring to our business, which is why we strive to ensure customers receive the highest quality products and services. We take pride in offering personalized support and individualized attention that customers deserve.
Contact us today for more information about Luminette® Privacy Sheers or to schedule a consultation.
Blinds Stuart, FL and

Surrounding Areas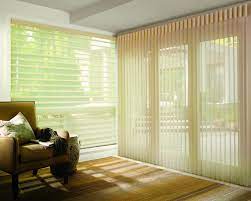 Window Treatments Port St. Lucie and S

urrounding Areas