When it comes to motorized blinds, there is no one size fits all solution. Each home or office is different and has its own unique set of needs. Smith's Hang-Ups offers custom solutions and is here here to help!
Motorized blinds are the perfect way to add privacy and control the light in your home and they are energy efficient. The unique top-down/bottom-up operation allows you to customize the amount of light and privacy you want. They are the perfect window treatment for any home or office. With a wide variety of colors, fabrics, and styles to choose from, motorized blinds can also complement the style of your space.
Motorized blinds are a great option for rooms such as home theaters and bedrooms where light-darkening is often preferred. With motorized blinds, there is no need for cords or chains to open and close them—they can be easily operated with a remote control or smart device. This means that you can adjust your window treatments without having to get up from your chair or couch.
Motorized blinds are also highly energy efficient as they provide insulation against heat loss in winter and reduce solar gain in summer. They keep interior spaces cool in summer as they block out direct sunlight while still letting in some natural light. You can program your motorized blinds to open and close at set times to help save on energy costs! They offer convenience at the touch of a button.
The experts at Smiths Hang-Ups believe that customers are the top priority. Our mission is to provide outstanding customer service and make sure that customers have the best possible experience with us. We understand the value customers bring to our business, which is why we strive to ensure customers receive the highest quality products and services. We take pride in offering personalized support and individualized attention that customers deserve. Our team will always be available to help every step of the way. We look forward to being your go-to source for all your window treatment needs!
We look forward to speaking with you soon!
Contact us for more information about motorized blinds or for a consultation.
Plantation Shutters Stuart, FL and S

urrounding Areas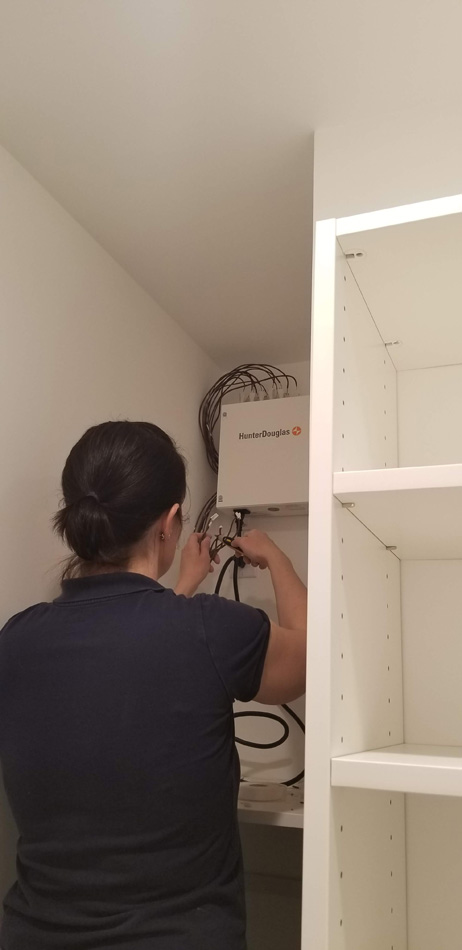 Plantation Shutters Tequesta, FL and S

urrounding Areas