Shades  
There are many different types of shades that can be used to cover windows. Some of the most popular types include roller, cellular, and Roman. Roller are a type that is made from a piece of fabric that is rolled up on a tube. Cellular shades are made from multiple pieces of fabric that are sewn together in a honeycomb shape. Roman shades are made from a piece of fabric that is folded up into pleats. All can be made from a variety of different materials, including cloth, vinyl, and paper.
 Different types provide different levels of light filtration, privacy, and insulation. The cloth style are light filtering may provide the least amount of privacy and allow the most light filtration, while vinyl are room-darkening and can provide more privacy. Cellular shades are the most effective at insulating a home, then followed by roller. Roman shades provide the lowest insulation of the three.
 The type that is right for you will depend on your needs and preferences. Some types include:
Roller 
Transitional 
Vertical
Roman 
The experts at Smiths Hang-Ups believe that customers are the top priority. Our mission is to provide outstanding customer service and make sure that customers have the best possible experience with us. We understand the value customers bring to our business, which is why we strive to ensure customers receive the highest quality products and services. We take pride in offering personalized support and individualized attention that customers deserve. Our team will always be available to help every step of the way. We look forward to being your go-to source for all your window treatment needs!
Contact us for more information about custom shades or to schedule a consultation.
Blinds Stuart, FL – Surrounding Areas
Call for more information on all the custom window treatments available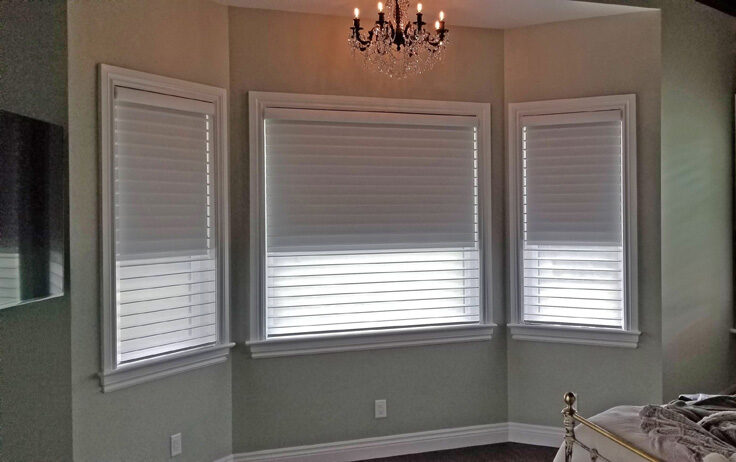 Plantation Shutters Port St. Lucie – Surrounding Areas
Plantation Shutters Tequesta, FL – Surrounding Areas